One of the hot fashion looks for fall are over the knee socks. If you didn't think socks could get any longer, they're going higher than knee highs.

Over the knee socks can give you a conservative look or a sexy look depending on how your dress. And they come in a variety of colors, materials and styles including polka dots, stripes and solids. This is a great look for young ladies and those with slim legs.
Tall ladies can wear these as knee highs.
Depending on the sock you can pair them with a blue jean skirt , wool skirt or a plaid pleated skirt for that school girl look.
If you're in a more casual mood, wear a pair of over the knee socks with shorts.
Make a stylish statement with a bold pair of these socks under a simple long skirt.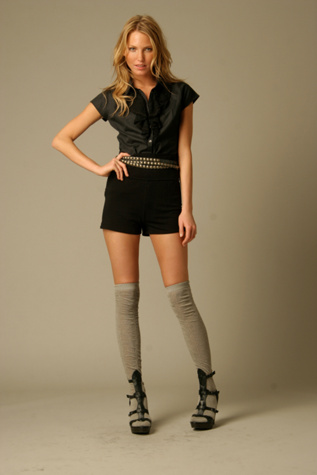 Soft diamond over the knee socks by Jonathan Aston.